Property for sale in Northern Cyprus – Why Record property demand?
In 2023, the North Cyprus property market is experiencing a record high in property sales, with almost 3,000 property sale contracts registered iso far until April 2023 alone. A significant proportion of these sales are coming from Russian buyers, followed by German and high net worth Turkish buyers from Turkey, Iranian and British buyers. This trend is continuing from 2022, where total foreign house sales hit an all-time record of over 5,600 for foreign buyers.
The demand for property in the North Cyprus cities of Iskele, Lapta and Kyrenia in the TRNC has hit a record high for the first two months of 2023, according to real estate services firm Select Estates. Some North Cyprus residents are also benefiting from the booming property market, with property prices increasing by 70% in 2022.
This raises some important questions for those interested in investing in the North Cyprus property market. What is driving this sudden surge in demand for property in North Cyprus? Why are Russian buyers leading the way? What are the benefits of investing in property in North Cyprus? And what are the potential risks?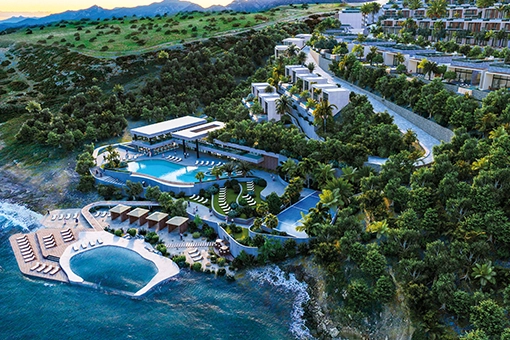 One factor driving the surge in demand for property in North Cyprus is its relatively low property prices compared to other Mediterranean destinations. North Cyprus offers a lower cost of living, tax benefits, and a high quality of life, which are attractive to foreign buyers, especially Russians, Germans and high net worth Turks from Turkey. Additionally, North Cyprus offers a stable political environment, a booming economy and a growing tourism industry, which is attracting more foreign buyers.
Another reason for the increase in demand is the ease of property ownership for foreign buyers in North Cyprus. Foreign buyers can purchase property in their own name, without the need for a local partner, and can obtain residency permits with their property purchase. This makes investing in North Cyprus property very attractive to foreign investors, especially in light of the COVID-19 pandemic, which has led to an increase in remote work and a desire for more flexible lifestyles.
Overall, the North Cyprus property market is currently booming, with record high sales and demand from foreign buyers. This presents an opportunity for investors to take advantage of the market's growth potential, but it is important to carefully consider the potential risks before making any investment decisions.