Discover Unparalleled Luxury: North Cyprus Properties Redefining Opulence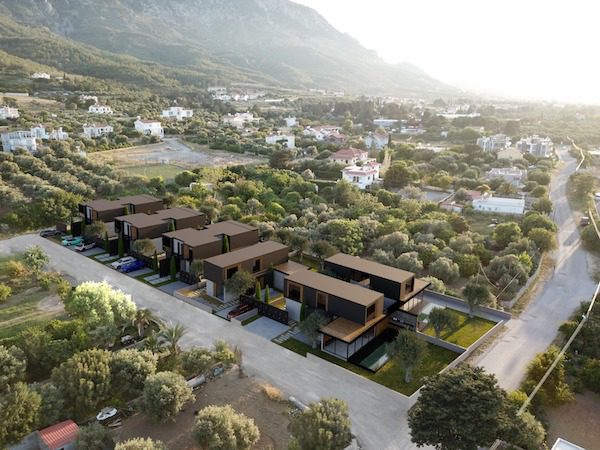 Welcome to a world of unparalleled luxury and opulence, where North Cyprus properties stand as true landmarks of exquisite living. Nestled in the idyllic landscapes of North Cyprus, these exceptional residences redefine the boundaries of sophistication and elegance. With an unwavering commitment to surpassing expectations, we present a prestigious collection of properties that epitomize the pinnacle of luxury living. Whether you seek a stunning beachfront villa, a serene countryside estate, or a contemporary urban apartment, our portfolio showcases the epitome of exclusivity in North Cyprus.
North Cyprus: A Jewel in the Mediterranean
Embracing Natural Beauty
North Cyprus, located in the eastern Mediterranean, captivates with its unspoiled natural beauty and a rich tapestry of history and culture. With its stunning coastline, rugged mountain ranges, and picturesque villages, the region offers an enchanting backdrop for luxury living. Bask in the golden rays of the sun, stroll along pristine beaches, and immerse yourself in a truly idyllic setting.
Unveiling the Allure of North Cyprus Properties
North Cyprus property market has emerged as a sought-after destination for luxury real estate, attracting discerning buyers from around the world. Boasting a stable economy, favorable tax benefits, and a strategic location, it presents an enticing opportunity for investment and lifestyle enhancement. The region's commitment to preserving its natural landscapes and rich heritage adds to the appeal, creating an unparalleled sense of exclusivity.
Unveiling Unmatched Luxury: Our Prestigious Collection
1. Beachfront Villas: Where Coastal Living Transcends Expectations
Our collection of beachfront villas offers an unrivaled experience of coastal luxury in North Cyprus. Imagine waking up to breathtaking views of the sparkling Mediterranean Sea, feeling the gentle sea breeze caress your senses, and relishing in the ultimate beachside lifestyle. These meticulously designed villas exude timeless elegance and boast spacious interiors, private pools, and direct access to pristine beaches. Every villa harmoniously combines indoor and outdoor living, creating a haven of tranquility and relaxation.
2. Countryside Estates: Serenity and Grandeur Amidst Nature
For those seeking a retreat amidst the serene countryside, our estates in North Cyprus offer a harmonious blend of serenity and grandeur. Set against a backdrop of rolling hills, verdant landscapes, and fragrant orchards, these properties redefine luxury living. Each estate showcases distinctive architectural designs that seamlessly integrate with the natural surroundings, providing an intimate connection with the breathtaking landscape. Immerse yourself in the tranquil ambiance, rejuvenate your spirit, and embrace a lifestyle that blends sophistication with nature's splendor.
3. Urban Apartments: Contemporary Elegance in Vibrant City Centers
If you desire a cosmopolitan lifestyle, our collection of urban apartments brings contemporary elegance to the heart of North Cyprus's vibrant cities. These high-end residences offer a sophisticated living experience, with sleek designs, top-of-the-line amenities, and proximity to the finest dining, shopping, and cultural destinations. Experience the dynamic energy of the city by day and retreat to your private oasis of comfort and luxury by night. These apartments embody the perfect synergy between urban convenience and refined living.
Unraveling the Distinctive Features of our Luxury Properties
Architectural Masterpieces: Fusion of Aesthetics and Functionality
Our North Cyprus properties showcase architectural masterpieces that seamlessly blend aesthetics with functionality. From sleek modern designs to traditional elegance, each property exemplifies a unique charm that complements its surroundings while providing utmost comfort and practicality.
Impeccable Interior Design: Aesthetics Redefined
Step inside our luxury residences and experience a world of impeccable interior design, where every detail is meticulously crafted to perfection. The finest materials, elegant finishes, and exquisite craftsmanship converge to create an ambiance of refined luxury. Each room is a testament to artistry, striking the perfect balance between aesthetics and functionality.
Unparalleled Amenities: Elevating the Standard of Living
Our properties in North Cyprus redefine the concept of luxury living by offering an array of unparalleled amenities. From private pools and spas to state-of-the-art fitness centers and entertainment spaces, every aspect is designed to elevate your standard of living. Immerse yourself in a world of indulgence, where your every desire is catered to with utmost attention.
Discover the Advantages of Investing in North Cyprus Properties and Find the Perfect Estate Agents
Explore the benefits of investing in North Cyprus properties and find the most reliable estate agents to guide you through the process. Discover why North Cyprus properties are a wise choice for investors seeking lucrative opportunities.
Investing in real estate is a substantial decision that requires careful consideration and research. If you're searching for a promising market to invest in, North Cyprus properties offer an abundance of opportunities. This article aims to shed light on the reasons why buying and investing in North Cyprus properties can be a profitable venture. Furthermore, we will guide you in choosing the right estate agents to ensure a smooth and successful investment journey.
North Cyprus Properties, Why Buy and Invest from Which Estate Agents?
North Cyprus Properties: A Lucrative Investment Destination
Investing in real estate in North Cyprus presents several advantages for buyers and investors. Let's delve into the key reasons that make this region an attractive investment destination.
Strategic Location and Natural Beauty
North Cyprus boasts a prime location in the Eastern Mediterranean, making it an ideal gateway between Europe, Asia, and Africa. The region's stunning landscapes, pristine beaches, and breathtaking mountain ranges make it a paradise for nature enthusiasts and tourists alike. Such natural beauty not only enhances the quality of life but also attracts potential buyers, ensuring a robust demand for properties.
Favorable Investment Climate and Legal Framework
North Cyprus offers a favorable investment climate, with its government actively promoting foreign investments and real estate development. The legal framework ensures secure property rights for both domestic and international investors, providing a solid foundation for investments. Additionally, tax incentives and a simplified buying process further facilitate investment opportunities.
Competitive Property Prices and ROI Potential
Compared to other Mediterranean destinations, North Cyprus offers competitive property prices, allowing investors to acquire high-quality properties at relatively affordable rates. The region's real estate market has experienced steady growth, with a promising potential for return on investment (ROI). Investors can benefit from rental income, as well as capitalize on the increasing property values in the long run.
Thriving Tourism Sector and Rental Income Potential
North Cyprus is renowned for its thriving tourism sector, attracting visitors throughout the year. This presents a lucrative opportunity for property investors, as rental demand remains high. By investing in holiday homes or apartments, investors can generate regular rental income, particularly during peak tourist seasons. The tourism sector's stability contributes to a steady stream of income for property owners.
Finding the Right Estate Agents in North Cyprus
Choosing the right estate agents is crucial for a successful property investment journey. The following factors will help you identify reliable estate agents in North Cyprus:
Local Expertise and Experience
Opt for estate agents who possess in-depth knowledge about the local market trends, legal procedures, and investment opportunities. Experienced agents can guide you through the process and provide valuable insights that align with your investment goals.
Reputation and Trustworthiness
Research the reputation and credibility of estate agents by checking client testimonials and reviews. A trustworthy agent will prioritize your interests, provide transparent information, and assist you in making well-informed decisions.
Wide Property Portfolio
Look for estate agents who offer a wide range of property options to suit your preferences and budget. A diverse portfolio ensures that you have access to various types of properties, such as apartments, villas, or commercial spaces, catering to different investment strategies.
Excellent Customer Service
Effective communication and customer service are essential when dealing with estate agents. Choose agents who promptly respond to inquiries, provide regular updates, and assist you throughout the buying process,
Conclusion
In the realm of luxury living, our North Cyprus properties stand as true landmarks of opulence and exclusivity. With their breathtaking locations, exceptional designs, and uncompromising attention to detail, they redefine the concept of refined living. Whether you seek tranquility by the sea, serenity in the countryside, or urban sophistication, our collection offers an unmatched selection of properties that cater to the most discerning individuals. Embark on a journey of luxurious living in North Cyprus, where every moment is imbued with elegance and grandeur. Contact us today to explore the epitome of luxury real estate in this captivating region.